This Winter, Be Fire Safe with Action24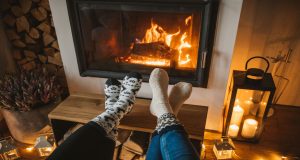 When you think about security, you often first think about burglary, theft and intruder protection.  What about fire protection? It's super important as fire accidents happen more often than you would think and fire protection often gets overlooked.  
As the holiday season is upon us and we are having to spend more time indoors with all that's going on – cooking, smoking and electrical related fires ? have significantly increased.  The number of casualties from accidental fires in the home has now almost doubled.  And it's not just the kitchen you need to worry about.  A fire can start in any room and the results can be devastating – it can take less than five minutes for a fire to engulf an entire property from the moment it begins.
So don't get scared, be prepared.  Here's what you can you do.
Working fire/smoke detectors are essential for your protection and safety.  They should be placed on every level of your home, inside or directly outside of each bedroom and common areas, in utility rooms and kitchens.  They work…
✔︎Fire/Smoke detectors provide vital early warnings
✔︎Allow extra time to escape if needed
✔︎Immediately alert the connected monitoring station
There's nothing like feeling warm & cosy this time of year, but heating equipment fires (portable heaters, heating blankets, etc), are a leading cause of home fires and casualties especially during December, January and February.  Be sure to follow heating safety tips for all your equipment and have a fire/smoke detector in the room where the heating equipment is.
Deck the halls.  Christmas trees ?and holiday decorations are notorious for catching fire and dry trees burn faster than a newspaper.  Be sure to check your electricals and home decorations regularly.
Be prepared.  Fire extinguishers ?should be placed and be easily accessible on every level of your home.  Don't just keep one in your kitchen. This is a common mistake.  If a fire starts upstairs or in another room where you are, you most likely won't be able to get that extinguisher in the kitchen.  
Have a plan.  Be sure to have an escape plan for you, your family and your pets in the case of a fire and practice it, so everyone knows what to do in case of an emergency
A few more tips to keep you safe.  We know they sound like common sense, but fires can start in the most common of ways.
★ Be Fire Aware: Be careful not to overload plug sockets
★ Ensure candles are not left unattended and put them out before going to bed
★ Be sure never to leave your cooking unattended
This Winter, Feel Safer with Action24