We recognise the difference and complexities involved in securing a business property versus a standard home. Action24™ monitored intruder alarm systems allows us to monitor your business when you aren't there, keeping your business, people and assets safe and secure.
For commercial alarm systems we offer the option of monitoring via our COMREG licensed radio network. Our award winning radio monitoring solution is the most secure form of monitoring in the marketplace. Easy to install and compatible with almost any alarm panel type our system will protect your property 24/7/365.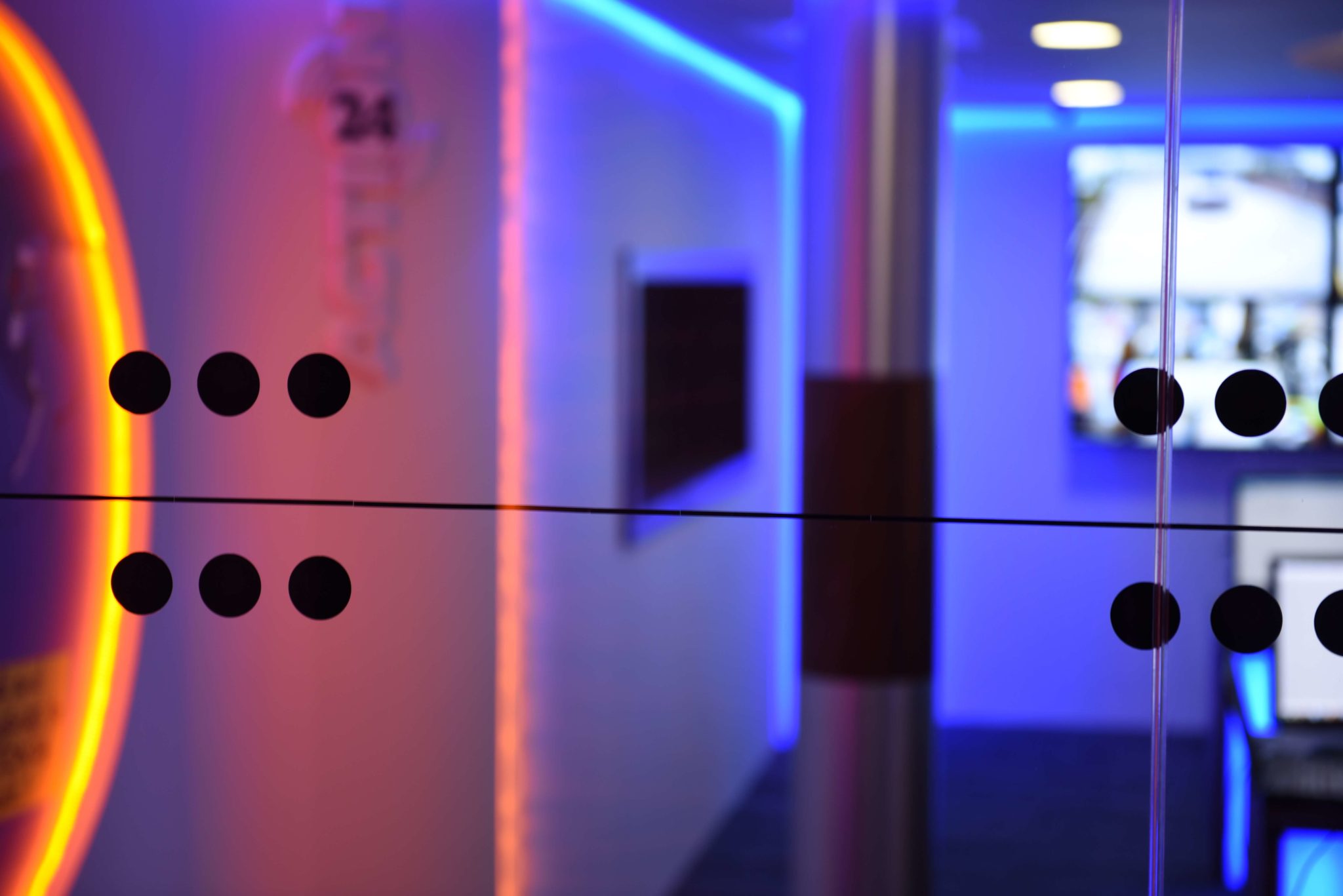 Key features of a commercial Action24™ Monitored Alarm System
System can be wired or wireless – the choice is yours!
No need for a landline – All systems are monitored via our COMREG licensed radio network
24 hour – Round the clock customer support so if you ever have a problem just give us a call.
Reduced risk – The control panel and internal sounders are fitted separately from the keypad and are hidden from view and potential damage.
Quality – All systems professionally installed by our qualified engineers
Reporting – Open and close reporting as standard
Our promise – Guaranteed response from our monitoring centre staff – your activation will never be ignored!
Key components of a commercial Action24™ Monitored Alarm System
Stylish – Easy-to-use keypad
Protection – Motion detector sensors to detect movement and heat
Magnetic contacts – Detect window or door openings
Internal sounder – Loud!
ATR100 Radio – To enable radio-based monitoring
Sounder – Wired external bellbox; if your alarm activates it rings and flashes
Extra Decoy Bell Box – Fitted as standard
Convenience – Key fobs to set and unset the system
How Does Alarm Monitoring Work?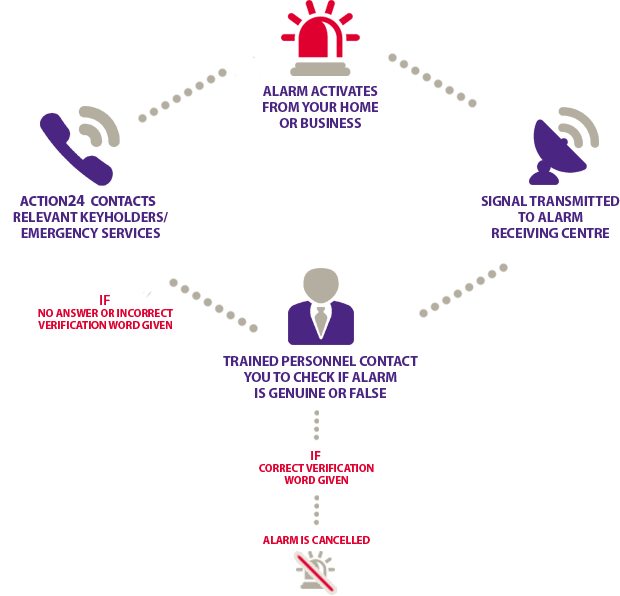 Why should your premises have alarm monitoring?
Insurance – Lower your premium by up to 20%
Business Interruption – Cost of monitoring should be judged against the cost of a break in
Protection of Staff – Onus is on the employer to provide a safe place of work for staff
Guaranteed Response – We will never ignore your alarm!