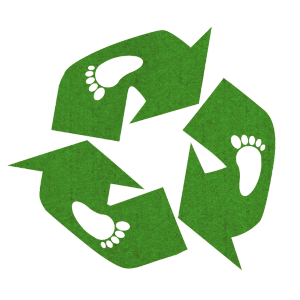 Action24 are making a conscious effort to improve our carbon footprint on the environment.
As part of our Environmental, Social and Governance policy, we have aligned with the United Nations Sustainable Development Goals. In order to do this, we have evaluated every aspect of our business to see what could be changed or at the very least improved to be more efficient on energy, waste and even valuable time.
Effective changes have been made to our workplace and operations in the form of office lighting, waste management, kitchen utilities and even our hard-wired habits. We have incorporated lean practice and process throughout the company. This facilitates less waste, more efficient use of energy & time and less duplication of work. 
If we can commit to the cause, we can make the world a better place. We have a long way to go but please check out what we've done so far!

United Nations:
Sustainable Development Goals (SDGs)
The 2030 Agenda for Sustainable Development, adopted by all United Nations Member States in 2015, provides a shared blueprint for peace and prosperity for people and the planet, now and into the future. At its heart are 17 Sustainable Development Goals (SDGs), which are an urgent call for action by all countries in a global partnership. They recognise that ending poverty and other deprivations must go hand-in-hand with strategies that improve health and education, reduce inequality, and spur economic growth – all while tackling climate change and working to preserve our oceans and forests.
As part of our SDG alignment, Action24 have committed to 3 of these goals:
 
Action24 Goal Commitments

#13: CLIMATE ACTION
We have joined the Cloudforests CoolPartner Community. As a CoolPartner, we have the opportunity to help create forests for the planet along Ireland's Wild Atlantic Way.
As part of this community we are committed to taking real action through the Cloudforest Climate Change Programmes.
We are proud CoolPartner #41.

#2: ZERO HUNGER
A home and food are 2 basic necessities that every human being deserves. And yet there are thousands of people all around the world who are deprived of both. Impossible to believe in 2023.
Action24 make regular donations to charities that support the homeless. Namely the Peter McVerry Trust and the Shoebox Appeal for the Capuchin Day Centre.

#3: GOOD HEALTH AND WELL-BEING
We work a large part of our day, week, year. It is important to keep our body and minds in a healthy condition so that we are living to our full potential.
Aligned with the UN SDG goal, we endeavor to promote good health and well being for all Action24 staff and their families.
Action24 Workplace Efficiencies

ENERGY AUDIT
Office lighting surveys identified key areas where energy and the resulting CO2e emissions could be reduced. As a result we replaced the office with new power efficient, eco friendly LED lighting.

We also fitted motion sensor lights to further improve efficiency during off peak hours.

WASTE MANAGEMENT
We recycle unused, broken and/or old electrical items like old alarm systems that we remove for customers when they are getting a new system installed. We recycle these with Weee Bins.
All old batteries from alarm system devices are recycled.

UTILITIES
We have upgraded our kitchen utilities for more power efficient and less water consumption appliances.
We introduced a 'Keep Cup' Policy to encourage staff to reuse single beverage containers. Ultimately this has reduced the quantity of dishwasher runs.

LEAN INITIATIVE
We have embraced the 2 second lean model created by Paul Akers and spearheaded by the impressive Irish Company 'Seating Matters'.
 
Seating Matters do Lean Tours in their factory to showcase their extremely efficient 'lean' processes which have ultimately improved their workplace, their work and their work/life balance. More efficiencies, less waste, less repetition, less duplication, more time.
#fixwhatbugsyou