5 Star Customer Service Team
Customer Service is our main priority. When our customers are happy, we are happy!
If you have a query, an issue or need assistance in any way, Action24 are here to help you…
Check our Customer Support Hub below which answers some common queries
Submit the 'Request Customer Support' Form (see below)
An automatic ticket will be generated and our customer service team will contact you as soon as possible.
For urgent queries outside of office hours
Please call 01 292 3700

Submit your details via our form
Alternatively, you can email this information to the customer service team: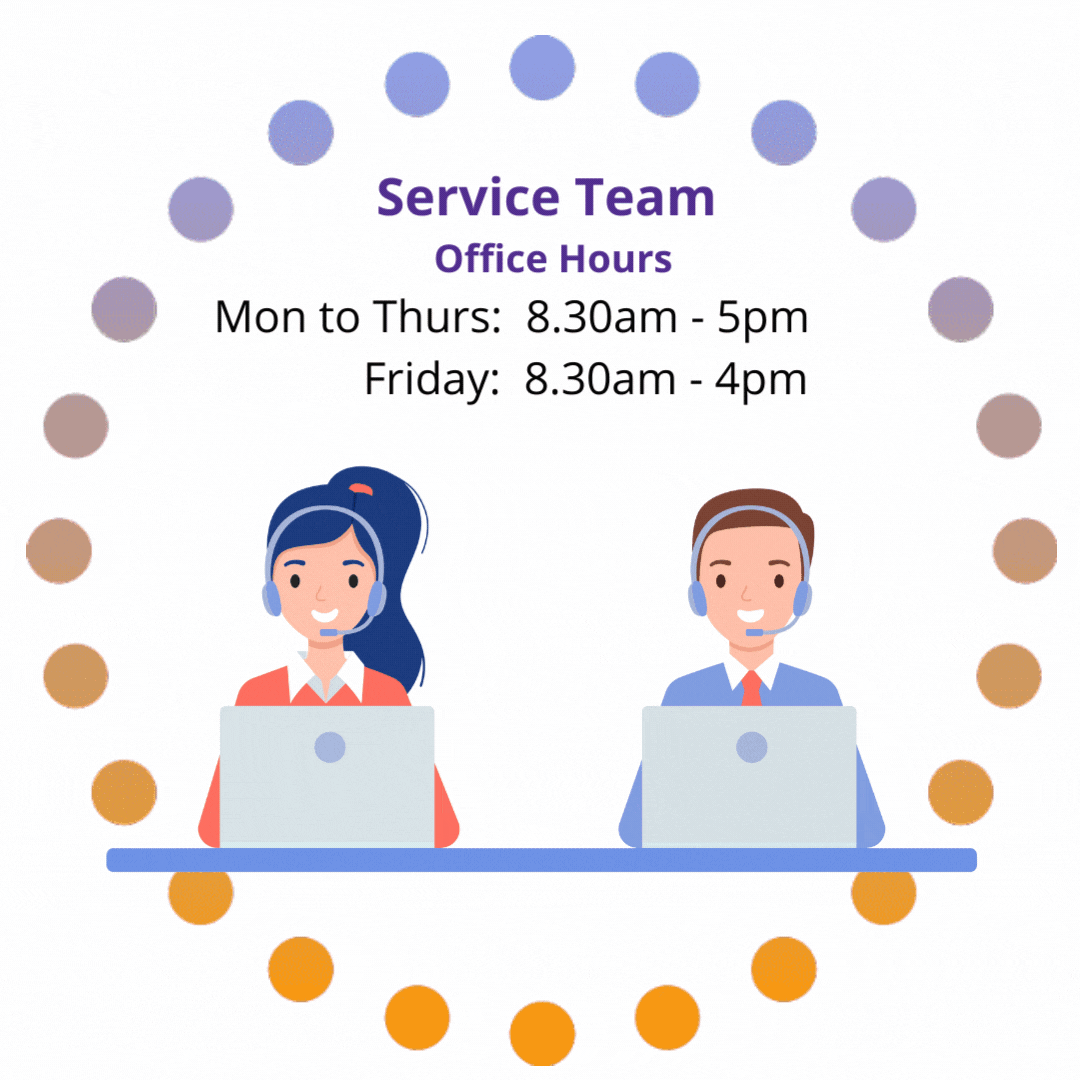 Request Customer Support
"*" indicates required fields
Customer Support Hub
Please check out our Customer Support Hub to find answers and guidelines to common queries relating to your Action24 Security System.
I am getting low battery signals from my alarm. What do I do?
The smart alarm system that we have installed for you is a wireless system. The sensor and internal beams we have fitted contain batteries which need to be changed every 3-5 years. 
The supply and fit of these batteries is covered under your maintenance and monitoring agreement with us.
If you get a low battery alert from your system you do not need to contact us. Your system is still connected and monitored. 
The Customer Service Team will  arrange an engineer visit with you in due course.
I'm moving house, what should I do regarding my alarm?
Give us a call @01 297 3333, select 1 to talk to one of our team members and we will work out the best option for you.
Can I reschedule my installation date?
Yes, that is no problem. Please call our sales team @ 01 297 3333, option 1 and we can work out a date to suit you.
Can I upgrade my current alarm system?
Can I get a user manual for my alarm system?
Yes, we have 2 user guides:
How do I get the Smart Alarm App?
How do I arrange a service of my alarm system?
Your Action24 system receives a full remote daily health check as part of the monitoring service with us. If you wish to book a service of your alarm system please email support@action24.ie and we will be in touch to arrange an engineer visit.
My SkyBell is flashing orange or red/green. What should I do?
If your SkyBell is flashing ORANGE or flashing RED GREEN it needs to be relearned to your Wifi and alarm.com account.
Please follow our SkyBell Troubleshoot Guide
How do I add new users/logins to my alarm system? (for alarm.com app users)
1) On a PC go to www.alarm.com
2) Click login -customers- (top right)
3) Login with the primary user name for your account and whatever password was set up for that account (Action24 can reset your password if you have forgotten this)
4) Click users on the left hand side of page
5) Click manage logins (middle top of page)
6) Click add a login (right middle)
7) Add in their details in the various boxes and click save
8) Click the circle corresponding to the permission level you wish to give them
9) Click Save
Inform the new user of their login name (you will normally set this to be the users email address)
They will have received an email with a temp password. The new user can log into alarm.com on a PC with their username and the temp password where they will then have the opportunity to set their own password.
After completing this they can then log into the app with the new details.
How do I give access to my property by issuing unique codes? (for alarm.com app users)
1) On a PC go to www.alarm.com
2) Click login (top right)
3) Login with your user name and whatever password you set up (Action24 can reset your password if you have forgotten this)
4) Click users on the left hand side of page
5) Click Add User (blue button left hand side near top of page)
6) Fill in their name (or generic name such as Child Minder)
7) Add contact details email if you wish
8) Click the lock symbol bottom left
9) Click Access Code area which will initially have four blanks (this will have appeared under the lock symbol after you click it)
10) Fill in the four digit code you wish them to use
11) Scroll down if required and select if you want access at all times or limited (if limited fill in time details)
12) Click save this will send the details to the panel usually within 10 to 20 minutes
You can easily add new user codes to your system from the app. This short video explains how.
How do I manage the notifications I get via the app.
You can manage what notifications you get via your app (whether they are push, text or email alerts).
Go into your Alarm.com App
Click the 3 bars in top left corner
Scroll down to 'Notifications'
You will see what's enabled for your device
Click the settings icon in top right corner to view all notifications  (active and paused)
The latest in smart alarm systems

Action24 Referral Reward
As an Action24 customer, you can benefit from our Referral Reward:
€50 One4all Gift Card
YOU SPREAD THE WORD. Recommend Action24 to a neighbour, friend or family member. Ensure they mention your name when they contact Action24.
WE SPREAD THE REWARD. When the referred person books their new Action24 Alarm System and it is installed, we will send you a digital €50 One4all gift card.
REPEAT 😉 You can refer as many people as you like. When referred people sign up, you will receive the referral reward.

How did we do?
We welcome your feedback.
We use the independent review platform Trustpilot to showcase customer feedback.
Leave a review