Ireland's Smartest Alarm System for €50
You'd be barking mad to miss this introductory offer!
Monthly fee applies at €31.95.
This innovative Smart Alarm Package includes:
New Stylish, Full Touchscreen Control Panel
Intuitive full touchscreen control panel enhancing the user experience. Great visual and audio feedback. You know the alarm is set/unset with the red/green digital display. The panel voice can tell you if a window or door is left open.
Smart App
Control your alarm from your phone or smart device
External Flashing Bell Box
A proven deterrent
7 x Wireless Sensors
Mixture of internal motion sensors and contact sensors (door & window)
Excellent Customer Service
Rated 5 Stars on Trustpilot
You're with a trusted provider with 40 years experience
Protecting Irish homes and businesses

Get your Fifi €50 Smart Alarm Installation now...
Email, Phone or Form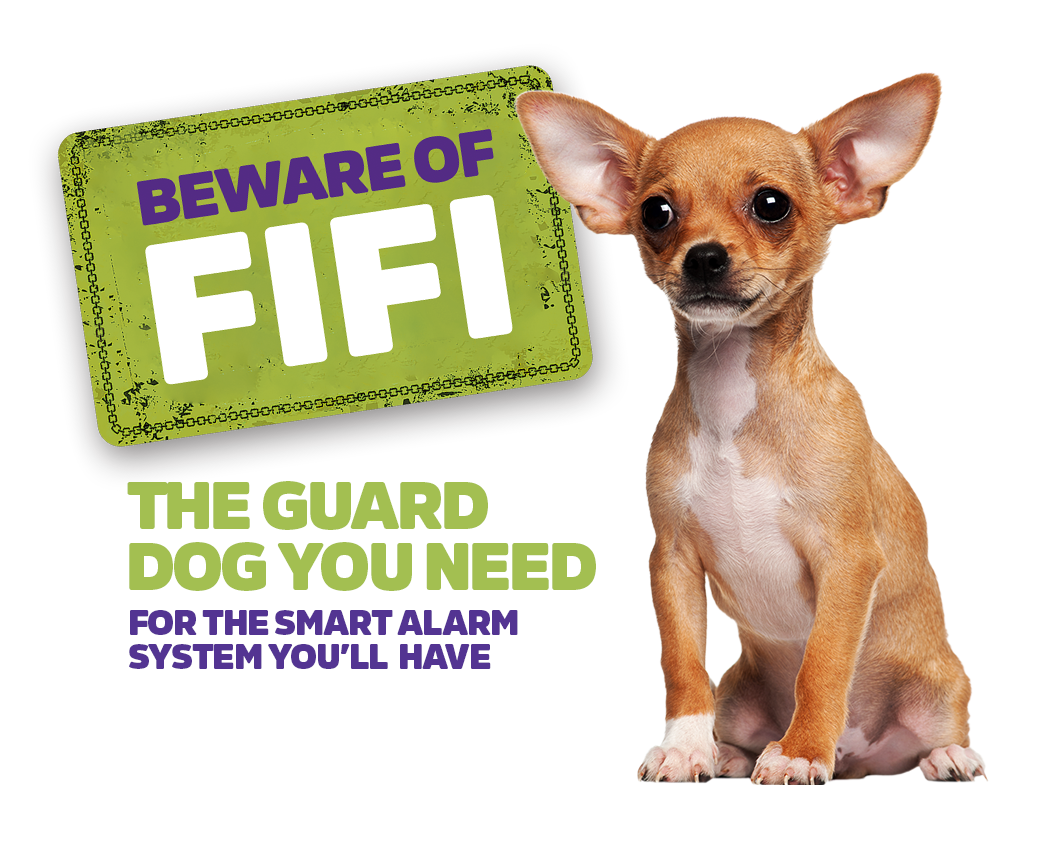 This new Action24 IQ Alarm System is smarter security made easy. We want your security system to protect your home but not be over complicated. There are a number of short video tutorials on the control panel that will guide you through the features of your alarm system. For more details on this system, view here