Remotewatch™ Live HD CCTV Camera
Bespoke CCTV Camera Security Solutions
Advanced CCTV camera learning algorithms allows us to provide a cutting edge monitoring solution
It is completely bespoke and tailored specifically for your site
Remotewatch™ CCTV camera has built in video analytic detection
Connects directly to our alarm receiving centre
The technology actively scans & reliably verifies visual data in real time
Confirming actual threats from false alarms with immediate detection & deterrence of unauthorised people and movements
A live, personalised audio warning is issued, deterring the intruder before anything happens
Faster response time to deter crime before it happens
Remotewatch™ CCTV camera can handle any scenarios that weather brings
No Power. No problem. We have the solution
Create unique access to view live or recorded video footage
Know what is happening all of the time


How does Remotewatch™ Live CCTV camera work?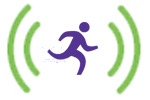 Detects suspect activity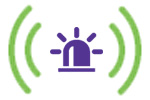 Interprets the activity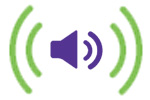 Audio warning to intruder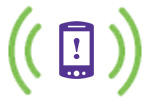 Client protocol followed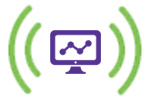 Incident Report produced

Cost Effective
Securing multi-site areas with guards is expensive

Security personnel can't be everywhere all of the time

Our operators monitor an area 24/7/365

Get peace of mind, knowing you're protected all of the time

Standalone HD IP CCTV Camera
We also install standalone IP CCTV camera systems providing real-time video recording and playback that is manageable via a mobile device for ease of use. This user-friendly system is easy to set up and has the ability to grow over time to continue to meet your security requirements.
We are constantly building something new and it's important for us to have the best security to protect our latest project and the people working on that site. Safety is a top priority and Action24 has been a great security provider for us. Their cutting edge Remotewatch CCTV camera is a superior solution that allows us to look after our sites 24/7 while also ensuring the safety of our people. Their customer service and support whenever we need them is first class. Action24 is a trusted partner for our security needs.

Clancy Construction
Woodbrook first opened in 1927 and a lot has changed since then, including our requirements for security. In the last 10 years it was important for us to find a security partner that could look after all that we have built and offer for our members & guests to enjoy. We found Action24 to be just that solution. They've been vigilant in their attention to us, immediate to respond when we needed them and their Remotewatch CCTV camera Security System has proven to be a great deterrent & solution. Their state of the art technology allows us to sleep soundly at night knowing our club and machinery is always protected & secure.

Woodbrook Golf Club